Houston, Harris County pause administration of Johnson & Johnson vaccine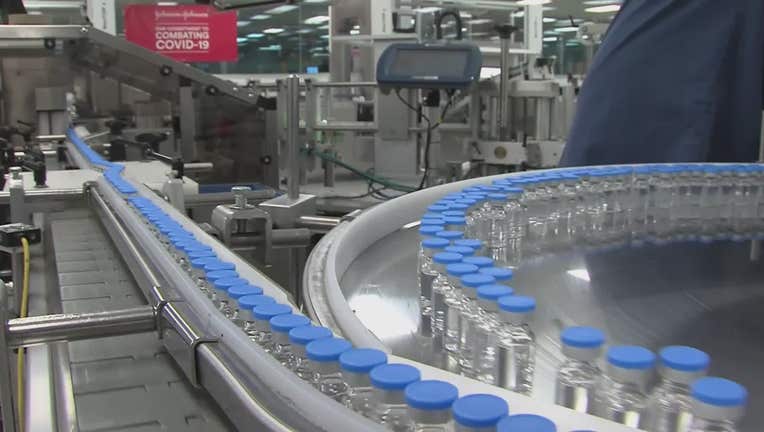 HOUSTON - The Houston Health Department and Harris County Public Health will pause administration of the Johnson & Johnson vaccine at their sites following guidance from federal health officials.
Harris County Public Health said residents who were scheduled to get the Johnson & Johnson vaccine at NRG Park on Tuesday will be offered Pfizer instead. Mobile sites will be distributing Moderna.
MORE: US recommends 'pause' on Johnson & Johnson COVID-19 vaccine to investigate rare clotting reports
The Houston Health Department said they were also pausing use of the Johnson & Johnson vaccine "out of an abundance of caution as rare adverse reactions are investigated."
"The department will await guidance on future use of the vaccine," the Houston Health Department wrote.
Texas Governor Greg Abbott said in a statement that the state is "working in tandem with the federal government and vaccine providers to temporarily pause all administration of the Johnson & Johnson vaccine."
"While no cases of blood clots have been reported in Texas, we are taking the reports of rare adverse effects seriously and are working to ensure that COVID-19 vaccines administered in our state continue to be safe and effective," the governor's statement says. "I urge Texans who do experience adverse reactions, such as severe headache, abdominal pain, leg pain, or shortness of breath within three weeks after receiving the Johnson & Johnson vaccination, to contact their health care providers or call 2-1-1 to receive a referral for a health care provider. Vaccines are a crucial tool to mitigating the spread of COVID-19 and remain the most effective way to combat the virus in our communities. I continue to encourage Texans who wish to receive the Pfizer or Moderna vaccines to sign up."
The U.S. is recommending a "pause" in the administration of the single-dose Johnson & Johnson COVID-19 vaccine to investigate reports of potentially dangerous blood clots.
In a joint statement Tuesday, the CDC and the FDA said they were investigating unusual clots in six women that occurred six to 13 days after vaccination. The clots occurred in veins that drain blood from the brain and occurred together with low platelets. All six cases were in women between the ages of 18 and 48.
More than 6.8 million doses of the Johnson & Johnson vaccine have been administered in the U.S., the vast majority with no or mild side effects.
CDC's Advisory Committee on Immunization Practices will meet Wednesday to discuss the cases and the FDA has also launched an investigation into the cause of the clots and low platelet counts.
Johnson & Johnson said it was aware of the reports of "thromboembolic events," or blood clots, but that no link to its vaccine had been established.
"We are aware that thromboembolic events including those with thrombocytopenia have been reported with Covid-19 vaccines," said Johnson & Johnson in a statement. "At present, no clear causal relationship has been established between these rare events and the Janssen Covid-19 vaccine."
The Associated Press contributed to this report.