Pct. 1: Driver intentionally rammed into Aldine ISD police officer's car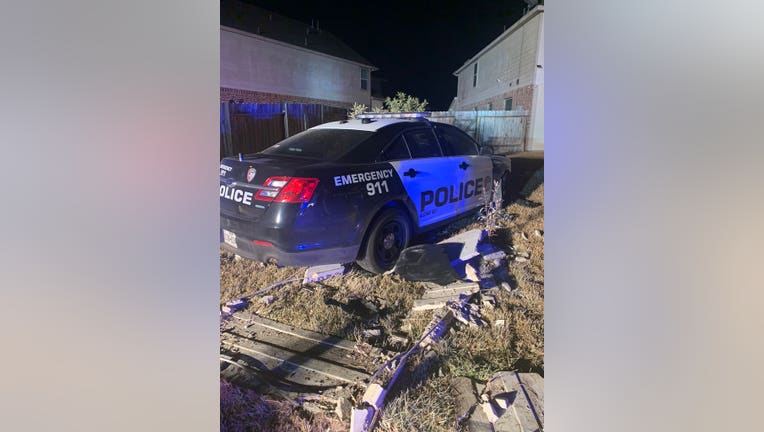 Authorities say an Aldine ISD police officer suffered minor injuries when another vehicle intentionally rammed into his police car.
The incident occurred around 3:45 a.m. Tuesday as the police officer was traveling northbound in the 10900 block of West Montgomery.
According to the Harris County Pct. 1 Constable's Office, a vehicle came parallel with the officer on his right side and then intentionally rammed the marked police unit, pushing it into a concrete wall separating the roadway and a subdivision.
Authorities say the vehicle continued to ram the officer's car into the backyard of a residence.
According to the Constable's Office, evidence on the scene identifies the vehicle as a black Camaro. It left northbound on West Montgomery.
If you see a black Camaro with heavy front end and side damage, you are asked to call the Constable's Office at (713)755-7628.